Have you been in the same Denver home for a good number of years? If so, you should note that older forms of insulation in homes degrade over time, causing concerns for occupants.
Perhaps it is time to improve the quality of your wall insulation and lower your energy bills. In that case, spray foam insulation can produce a flawless fit every time, minimizing voids and openings between many building parts, decreasing air penetration and ultimately energy loss.
How Spray Foam Insulation Works
Spray foam insulation is made up of two major components: isocyanate and polyol. These are frequently used as insulating materials for household items such as refrigerators, sofas, sporting goods, etc.
Spray foam insulation is unique in that it is created on-site by our professionals. When the components react, they create a quickly developing foam that occupies and seals the space in minutes. When sprayed, the foam immediately settles and efficiently closes air leaks and openings.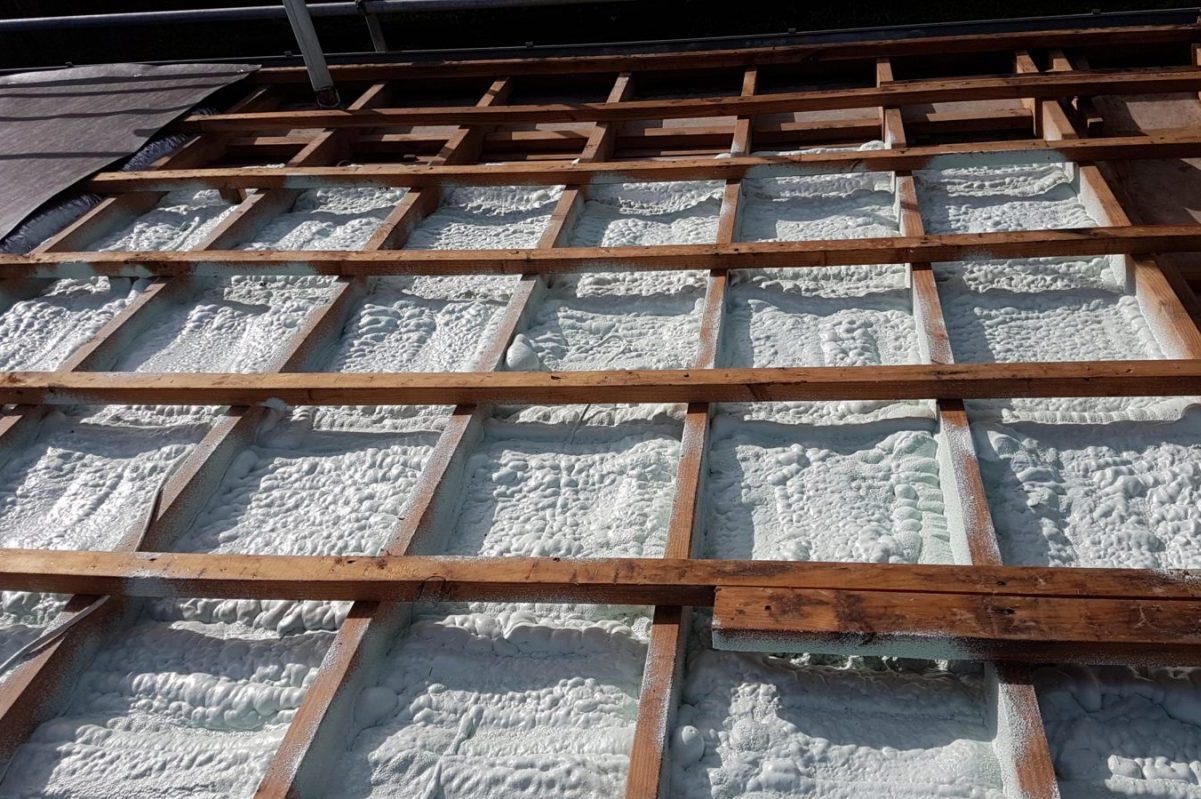 Advantages of Spray Foam Insulation
The ability of spray foam insulation to cover the tiniest crevices is its most significant advantage over other types of insulation. After all, more typical types of insulation are unable to fit into these small places.
It also has the highest R-value and serves as both a heat and water barrier in one package. Again, the higher the R-value of a substance, the greater the susceptibility to heat flowing through it.
An effective air barrier also prevents undesired elements such as allergens, dust, and parasites from coming through the cracks and holes in your house. Spray foam may be used in these areas to make your home more impervious and energy-efficient.
Furthermore, as you are probably aware, a lot of moisture within your home may lead to undesirable things like mold development. With that said, our spray foam is a quality moisture retarder, which means that vapor does not travel through the material and into your home.
Denver Home Energy wants to make sure that all of our customers are comfy over the year. We don't come to your house with marketing techniques and pitches; we only tell it like it is. Finally, we want to provide you with the best service possible, and that is precisely what we'll do.